From the Board
WorkSafe is now five years old – providing stewardship and focus for the important health and safety at work issues that led to our formation.
Progress towards our vision
In 2013 the Independent Taskforce on Workplace Health and Safety articulated its vision: '…that within 10 years New Zealand will be among the best places in the world for people to go to work each day and come home safe and sound. We believe that this is absolutely possible, but it will require an urgent, broad-based step-change in approach and a seismic shift in attitude.'
The Board is encouraged by the progress towards this vision. We believe New Zealand's workplaces are safer than they were when we were formed, and formal statistics on workplace fatalities and notifiable injuries support this. However, the maturity of our health and safety system is lagging behind comparable jurisdictions. The number of people harmed at work remains unacceptably high. To achieve the step-change and seismic shift sought requires a commitment across the system to work together.
WorkSafe, along with the Ministry of Business, Innovation and Employment (MBIE), led the development of Government's 10-year Health and Safety at Work Strategy. The Strategy provides a framework and direction for the system.
System leadership
We are increasingly exercising system leadership at a number of levels. Leadership is not a verbal commitment – it is a state of action. We recognise there is greater power in an aligned and collaborative approach to building better system performance, and we are effecting this by operating with other regulators. There is great power in bringing regulators with health and safety responsibilities together to provide a critical mass to leverage our effort.
A highlight is the establishment of dedicated inter-regulatory groups at Chair, Chief Executive and executive team level. These links ensure there is a common thread to the work of all parts of the system. WorkSafe's input across the wider system is increasingly valued.
During the year we were invited to contribute to the Francis Review, an independent external review into bullying and harassment in Parliament, and we contributed to the Review of the New Zealand Transport Agency.
Psychosocial risks are increasingly a focus of public attention, and for WorkSafe. We submitted to the Government Inquiry into Mental Health and Addiction, and the Organisation for Economic Co-operation and Development (OECD) report into Mental Health and Work in New Zealand. We also contributed to the development of the State Services Commission's Model Standards for Positive and Safe Workplaces.
Looking forward
The Board has carefully reviewed WorkSafe's regulatory obligations to ensure the organisation is meeting the expectations of all its stakeholders. We are confident WorkSafe has the balance of its leadership, operational and accountability roles correct. We are particularly confident that WorkSafe has the governance, leadership, systems and clarity of its role to ensure it remains focused on its regulatory obligations.
We are very conscious of our partnership responsibilities under the Treaty of Waitangi and the disproportionate level of harm occurring to Māori at work. We are building our capability for collaborating with Māori leaders and iwi. This includes obtaining insights and supporting initiatives to prevent harm.
We are building our understanding on ways to address the particular needs of Pacific Peoples and migrant workers. Both groups contribute significantly to New Zealand's economy, and our data identifies them as at greater risk of harm from work than the general population.
Our role as the primary health and safety regulator includes a duty to hold the system to account. We have successfully made the case for increased funding to ensure we are able to sustain our role in working with others to improve outcomes across the system. The funding – some direct, some tagged to specific initiatives and some linked with other regulators – will allow WorkSafe to work with our partners to address, over time, emerging gaps in the system.
The Board will continue to closely monitor both the wider system outcomes and WorkSafe's performance as it broadens and strengthens its contribution to health and safety system performance.
We are confident this country's health and safety system is poised to meet the Taskforce's vision. In doing so we will help build a productive New Zealand where everyone who goes to work comes home healthy and safe.
31 OCTOBER 2019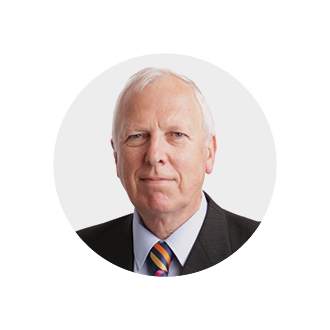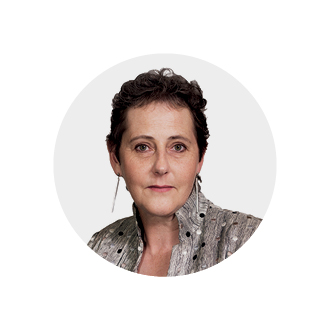 Statement of responsibility
The Board is responsible for the preparation of WorkSafe New Zealand's statement of performance and financial statements and for the judgements made in them. We are responsible for any end-of-year performance information provided by WorkSafe under section 19A of the Public Finance Act 1989. We have the responsibility for establishing and maintaining a system of internal control designed to provide reasonable assurance as to the integrity and reliability of financial reporting. In our opinion, the statement of performance and financial statements fairly reflect the operations and financial position of WorkSafe for the year ended 30 June 2019.
From the Chief Executive
We have a clear mission: we want to transform New Zealand's health and safety performance towards world-class, including the safe use of energy.
WorkSafe's commitments
To achieve our mission, WorkSafe must maintain a clear and deliberate focus in all that we do. WorkSafe has a single-minded focus on harm prevention, applying our resources in a targeted way to most reduce harm in New Zealand. We do this through a focus on our key levers of system leadership, harm prevention programmes and regulatory effectiveness.
Our focus on system leadership means spending time engaging, and building and delivering outcomes, with the key players in the system – private sector and public sector alike – and I am seeing a shift. Both sectors are genuinely willing to make changes, although this is far from universal.
Externally we are working towards delivering the right mix of services into the system in the right way to support best practice and lift system capability. We are building our harm prevention approach using targeted, evidence-based initiatives. We are growing effective strategic relationships so we can use the influence and insights of our strategic partners to drive system-wide changes.
Through the creation of tripartite forums and working groups, we have been able to support industry, unions and other stakeholders to lead in delivering harm reduction programmes into their sectors. The longeststanding of these forums is the Forest Industry Safety Council (FISC), leading effective work with operational support for their industry. They've established technical action groups focused on specific harm areas and they've introduced a contractor certification scheme, amongst other initiatives.
We have committed to strengthening our own people and culture so we are best placed to support improved performance across the health and safety system. We have begun, and will continue, building better technology solutions to enable our people and to futureproof the organisation. We can most benefit New Zealand with sustainable funding used in a targeted and effective way.
We are better placed than ever to support businesses and workers, and to make a measurable difference. This is underpinned by a commitment to a robust evidence base and we are planning our ongoing resource needs to achieve this.
We secured a multi-year funding partnership agreement with ACC to enable delivery of initiatives aligned to our shared Harm ReductionAction Plan. This provides us and our partners with confidence to embark on ambitious and targeted activities designed to reduce harm.
In the broader area of work-related health, which accounts for the largest burden of harm from work, we have more limited
resources. We prioritised our work accordingly to those areas where we knew we could make the most impact. We will continue to carefully target our work to where we can make the biggest difference, and as funds allow we will introduce limited additional activities directed at improving health and safety outcomes.
Our own staff are telling us we're getting it right for them too. We acted on staff feedback from the previous year, and put our focus on communications, leadership, performance and recognition, and wellbeing. We improved markedly according to this year's staff survey. We have a focus for the coming year on inclusiveness and diversity, empowerment, increased alignment and the minimisation of silos.
Where we go now
Our continued focus is on harm prevention. Central to our work is addressing the unacceptably high level of harm caused by work – that includes the fact that for every person killed suddenly at work, a further 15 are dying from damage to their health caused many years earlier.
Leadership across the system, worker engagement and a focus on critical risks will be what lifts our national performance. This includes productivity – businesses that do well in health and safety are also more profitable.
The health and safety system in this country is complex, and still building capability and maturity of behaviour. We must focus on leadership, worker engagement and risk management, breaking down silos and daring to innovate. If we do this, we will lift New Zealand's health and safety performance.
31 OCTOBER 2019