We are experiencing onging issues with our 0800 phone line. Please only call if someone is at serious risk of harm or has been seriously injured, become seriously ill, or died as a result of work. Otherwise use our notification forms at Notify WorkSafe.
WorkSafe New Zealand is the workplace health and safety regulator – we implement the Health and Safety at Work Act and are committed to reducing harm in New Zealand workplaces.
Visit our Careers website(external link) to see our current vacancies.
Why work for us
A career at WorkSafe can be truly rewarding. What we do at WorkSafe makes a difference to the lives of New Zealanders. If you are passionate about health and safety and want to be part of a positive change for New Zealand then why not consider an exciting career with WorkSafe.
We embrace diversity and inclusion
We set a benchmark for healthy and safe working environments that are inclusive and diverse and where our values are lived in our everyday mahi. Our culture is values-driven, embraces diversity and inclusion, and creates a mentally healthy work environment where our people care about each other and thrive.
We are working towards the Rainbow Tick accreditation to uplift our inclusion of our LGBTQ community and we have established a rainbow network.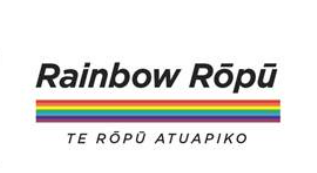 We provide great development opportunities
We also provide opportunities to develop your skills and experience for your role, or to prepare you for potential future roles. All our staff are given the opportunity to develop their leadership and communication skills through our award-winning Leadership Fundamentals programme.
Other benefits to working here:
Flexible working hours and work/life balance
KiwiSaver
Southern Cross Healthcare
Flu immunisations
Eye test and eyewear contribution
Clothing allowance
Things to know before applying
To apply for any WorkSafe job, you will first need to register.(external link)
To be eligible to work at WorkSafe you must meet New Zealand or Australian residency or citizenship requirements.
If you're currently based overseas you can get more detailed information about working in New Zealand by visiting New Zealand Immigration(external link)
All WorkSafe appointees must have a satisfactory criminal conviction check. Depending on the role, we may also ask you to complete other checks such as credit and medical checks, qualification vetting and checking of international candidates.