Led by Phil Parkes our Chief Executive, our leadership team guides WorkSafe in driving the transformation of New Zealand's health and safety performance.
They do this by:
caring deeply for our own people and for those that are at, or affected by work
creating and maintaining a high performing organisation
striving to become a 'world-class' regulator
jointly owning and delivering on our commitments
providing a work environment that is satisfying and fun.
Phil Parkes – Chief Executive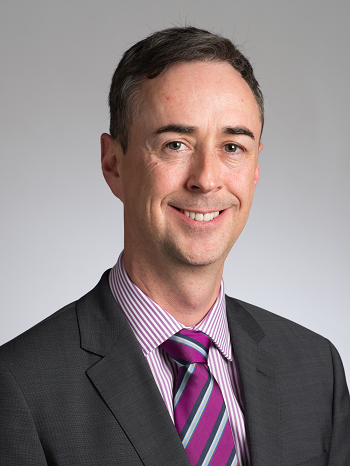 Phil is the Chief Executive of WorkSafe New Zealand. Taking up the role in 2020, following the departure of Nicole Rosie, Phil has held several leadership positions at WorkSafe since 2014. Phil's previous role was Chief Operating Officer, leading our Operations Group of over 300 employees, including High Hazards, Energy and Public Safety, Health and Safety Innovation, Operational Excellence, our General Inspectorate, Specialist Interventions, and Health and Technical Services.
Phil also brings extensive regulatory and leadership experiences from previous roles in local and central government in New Zealand and the UK. Phil joined WorkSafe from the New Zealand Environmental Protection Authority. He was General Manager Policy and Legal, leading the implementation of a new regulatory framework for environmental effects of off-shore petroleum and mineral activities in the Exclusive Economic Zone.
Phil has a BSc (Hons) in Environmental Health and an MSc in Environmental Management and has completed an executive leadership course with Mt Eliza Business School.
Mike Hargreaves – General Manager Regulatory Effectiveness and Legal Group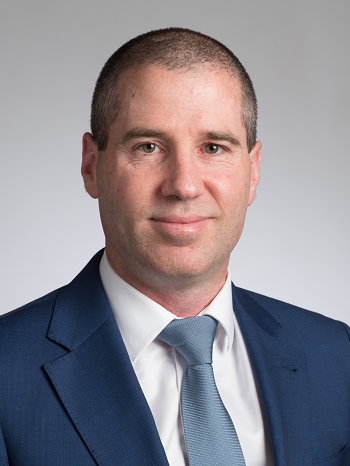 Mike joined the Department of Labour's legal team in 2002 as a solicitor, becoming a senior solicitor in 2006.
In these roles, Mike prosecuted many cases under the Health and Safety in Employment Act, including the Sir Edmund Hillary Outdoor Pursuits Centre following the Mangatepopo canyoning tragedy in 2008. Mike became the Director Litigation for the Department of Labour in 2009. Mike was previously in private practice in Taranaki.
Pelin Fantham - General Manager, Operations
Pelin joined WorkSafe in November 2020.
Before taking up the General Manager Operations position, she spent 11 years in senior regulatory and change leadership roles at Maritime New Zealand, most recently as Deputy Director Compliance Systems Delivery and Programme Manager – Strategic Projects.
She's experienced in developing and delivering harm-prevention projects and safety initiatives, and achieves robust outputs and services through effective systems and processes, project delivery, business planning, and financial, risk and staff management. Her leadership philosophy is based on trust, collaboration and building high-performing teams.
She holds a Bachelor of Science from Sheffield Hallam University.
Glenda Harvey - General Manager People, Culture and Safety
Glenda joined WorkSafe in January 2020. She has over 25 years senior management experience in human resources, organisational culture/capability development, health and safety, and governance roles within the manufacturing, construction and health sectors.
Before joining WorkSafe, Glenda had a brief contracting role at Voyager Internet, where she supported them in their growth phase to establish a people leadership role on their executive team.
Before that, Glenda spent nearly 20 years at Holcim, a long-standing supplier of cement and other building materials into the NZ construction industry. Glenda worked for Holcim in both New Zealand and Australia in a wide range of leadership roles including human resources, safety and communications. Her most recent role was as Country Manager for the New Zealand business.
Kevin Lampen-Smith - General Manager External Strategy and Engagement
Kevin started with WorkSafe as the General Manager External Strategy and Engagement in May 2020.
Before joining WorkSafe, Kevin spent eight years in the role of Chief Executive and Registrar at the Real Estate Authority. He's worked in the regulatory and consumer areas of the public sector for many years. He's a chartered accountant with experience in senior roles across government, including the Electricity Authority, its predecessor the Electricity Commission, and Heritage NZ.
Catherine Epps - General Manager Health and Technical Services
Catherine joined the leadership team in this newly formed position in July 2020. She's held senior leadership roles in public and private healthcare organisations for over a decade. Catherine started at WorkSafe in November 2018, and before that was Executive Director Allied Health, Scientific and Technical at Capital and Coast District Health Board.
Catherine has a Masters in Human Communication and Deaf Studies, and is a Fellow of the Australasian College of Health Service Managers. She also has clinical expertise as a Speech-language Therapist specialising in neuro rehabilitation, including supporting those with brain injuries to return to work.
Catherine migrated from the UK in 2006, and now identifies as a Kiwi who loves pastimes that allow her to enjoy the best of New Zealand; tramping, sailing, and hanging out with her whanau.
Mohi Apou - Takai Aronui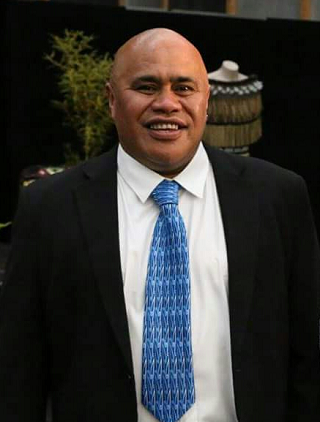 Mohi is a descendant of Ngā Rauru Kītahi and Whanganui Iwi.
Mohi joined WorkSafe in 2018 and began in the new role of National Advisor Māori in July 2020. He has a Master's degree in Mātauranga Māori (Philosophy) with expertise in creating engagement strategies with a Māori world view. He is a leader in building collaborative cultural inter-relationships that spans 20 years with expertise in the use of facilitating forums for the military, Iwi groups, and local and regional authorities.
Mohi has provided cultural expertise on a parliament level and has navigated complex discussions between Iwi groups and Ministers. He has also worked for the Ministry of Economic Development, Ministry of Education, NZQA, Crown Law Office, Te Puni Kokiri and the Office of Treaty Settlements and has built an extensive network base of Iwi and Government influences across Aotearoa. His years in the Armed services of the Royal NZ Navy and as an Iwi Liaison spokesperson has led to his experience working within cultural, social and environmental forums.
He has empowered, coached and mentored many people in Tikanga Māori as a Senior Academic Advisor and Senior Lecturer at Te Wānanga o Raukawa.
Quin Carver - General Manager Digital Transformation
Quin was appointed as General Manager Digital Transformation in March 2021. Before taking up the General Manager role, he initially came to WorkSafe on a secondment to lead the creation of a digital strategy to help enable WorkSafe to reach its goal to become an insights-driven modern regulator.
In this newly-created role, Quin will lead the Digital and Information Services group to implement this digital strategy and delivery plan that will transform the way WorkSafe does many of its business processes.
Prior to joining WorkSafe, he was Deputy Chief Executive - Corporate, and before that Chief Information Officer, at the Ministry of Housing and Urban Development, following 16 years in a range of senior leadership and technical leadership roles at Land Information New Zealand.
Quin is a creative, decisive and solutions-focused leader with experience in delivering engaging change, and a passion for making technology easy for others.
Sarnia Doney - General Manager Business Performance and Finance
Sarnia joined WorkSafe in September 2021. A career Chartered Accountant, Sarnia was at the Treasury as the Deputy Head of the Government Finance Profession where her focus was to lift the capability of the Public Sector Finance community. This work included improving system settings to enable sharing capability across government, supporting cross-agency funding models and leveraging relationships with Chief Financial Officers, Functional Leads, and Heads of Professions across the public service to maintain an appropriate focus on the aspects that are of concern to them. She worked with all levels of the finance community to help them to connect with each other, including partnering with CAANZ, Serious Fraud Office, External Reporting Board plus the Office of the Auditor General to enhance and lift opportunities to improve finance sector performance.
Previously, Sarnia spent four years at Waka Kotahi in various roles and her public sector career began at Statistics New Zealand where she developed a passion for using data in storytelling and for using insights to enable better decision-making.