SafePlus is a health and safety improvement toolkit for businesses. It was developed jointly by WorkSafe New Zealand, ACC and the Ministry of Business, Innovation and Employment (MBIE).
SafePlus offers a model of what 'good' health and safety practices and performance look like, to support any organisation in understanding their current practices – and initiating positive and ongoing change. It was designed with input from New Zealand industry and tested with over 90 businesses.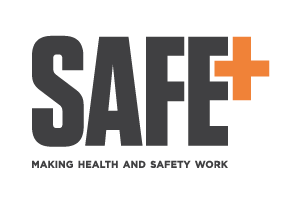 SafePlus enables in-depth conversations that include people at all levels of the organisation. These conversations can help to reveal for any organisation what might help – and what gets in the way of – working in ways that are healthy and safe. The SafePlus toolkit supports organisations in developing a culture that includes everyone's health and safety practices and ideas, to build collective ownership of performance.
Describing good performance
Each of the SafePlus tools looks at three key elements of health and safety: leadership, risk management and worker engagement. Behind these elements are ten performance requirements, each using indicators written for SafePlus, to describe an organisation's health and safety capability in relation to a maturity scale. Rather than having a compliance focus, SafePlus assessments identify the organisation's current health and safety maturity stage – developing, performing or leading – and provide a way to move forward, with tailored guidance from health and safety experts.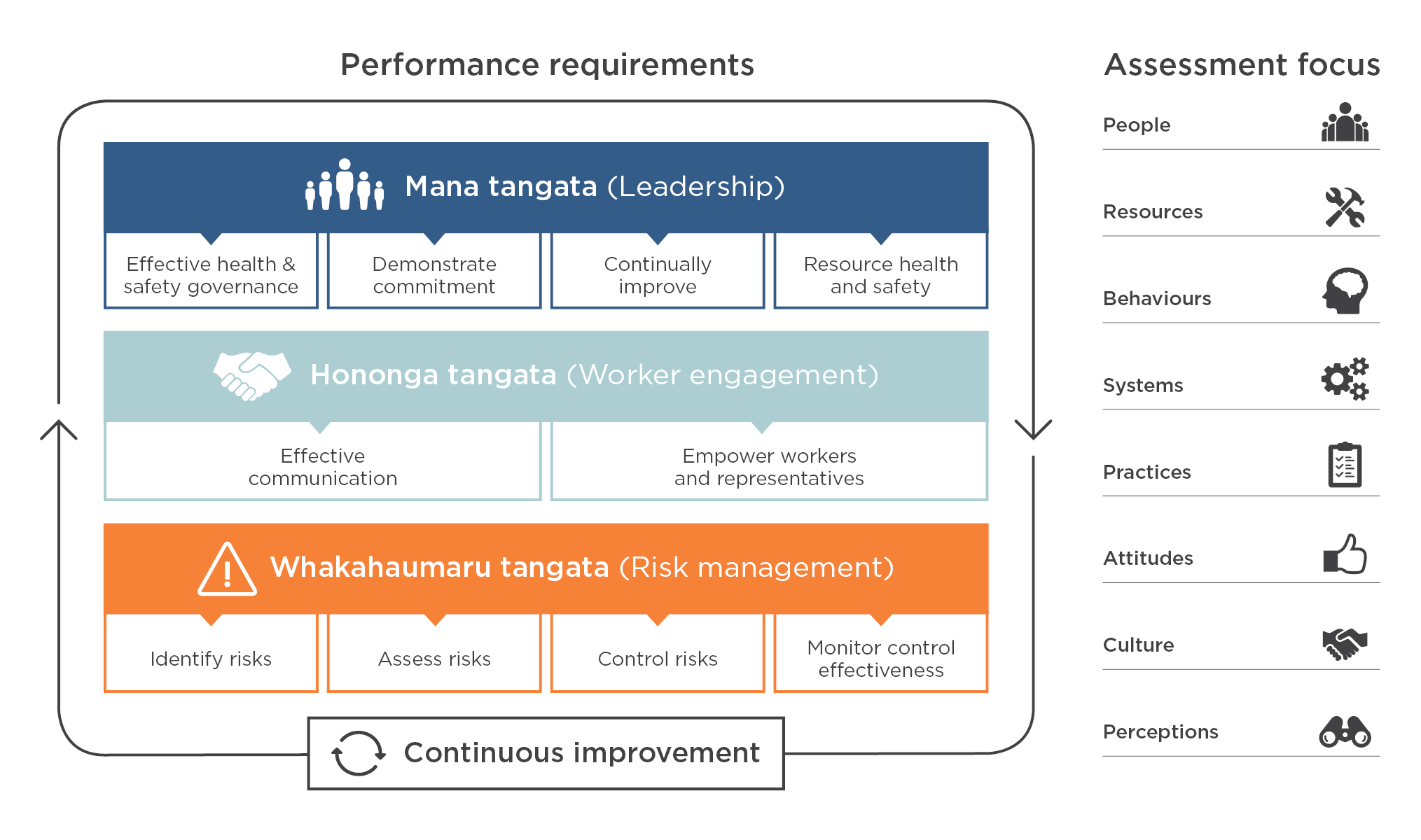 Choose how you want to use SafePlus
The SafePlus toolkit has three options for businesses. Choose what works best for your business – or use them all:
Onsite Assessment and Advisory Service – led by qualified, independent SafePlus health and safety professionals.
Online Self-Assessment Tool – run a health and safety survey using the tool, to self-check current practices and receive guidance tailored to the survey responses.
Resources and Guidance – to support businesses in leading their own 'deep slice' risk assessments using the SafePlus process.
SafePlus is free online, while the Onsite Assessment and Advisory Service is led by an assessor, with a negotiated fee for their services.
More information on how SafePlus works:
SafePlus general overview
Safeplus assessors are independent, HASANZ-registered professionals, trained to carry out SafePlus onsite assessments for your business.
All SafePlus assessors must be listed on the HASANZ Register. HASANZ-registered professionals have had their qualifications, experience, and skills independently verified.
To become a SafePlus assessor, health and safety professionals must successfully complete the He Ara Matatau SafePlus Assessor Micro-credential.
Train to be a SafePlus assessor
The He Ara Matatau SafePlus Assessor Micro-credential was released in April 2023. Assessors who trained prior to 2023 have successfully completed training prescribed by WorkSafe New Zealand and designed with an expert advisory group of health and safety professionals.
Contact us