We are New Zealand's primary workplace health and safety regulator.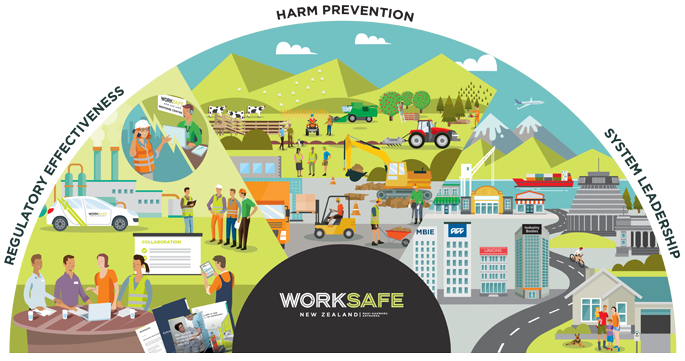 Our Chief Executive Nicole Rosie leads over 550 staff based across New Zealand. We work with others involved in the New Zealand's health and safety system. This includes agencies with a role regulating health and safety, other government agencies, sector groups, businesses, unions and workers.
Together we are working to lift health and safety performance, supporting New Zealanders to return from work healthy and safe.
Our mission
WorkSafe's mission is to transform New Zealand's health and safety performance towards world-class.
Our mandate
Our legislative objective is set out in the WorkSafe New Zealand Act 2013. We promote and contribute to a balanced framework for securing the health and safety of workers. We also promote and contribute to the safe supply and use of electricity and gas in New Zealand.
We are responsible for administering the Health and Safety at Work Act 2015 (HSWA), the Gas Act 1992 and the Electricity Act 1992. We also administer a significant number of regulations related to the management of those Acts.
Our core roles
As the regulator we contribute to, and promote, improved energy safety and workplace health and safety performance. We use our education, engagement and enforcement levers to support:
Harm prevention
Targeting critical risks at all levels (sector and system-wide) based on evidence.
Delivering targeted interventions (including on improving workforce capability, worker engagement and effective leadership) to address the drivers of harm.
Influencing attitudes and behaviour to improve health and safety risk management.
Regulatory effectiveness
Undertaking regulatory activity – educating, engaging and enforcing – to provide confidence that health and safety is appropriately managed.
Enabling New Zealand to have confidence in WorkSafe as the primary health and safety regulator.
Supporting confidence in the effectiveness of the health and safety regulatory regime.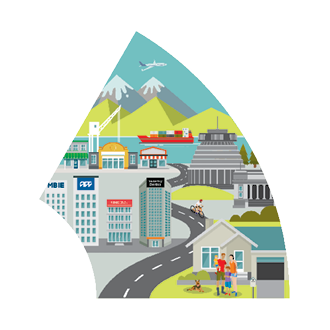 System leadership
Leading, influencing and leveraging the health and safety system to improve health and safety outcomes.
Promoting and supporting tripartite leadership of health and safety with industry and workers.
Leading by example through WorkSafe's own health and safety goals.
---
1 WorkSafe's statutory functions (s10 of the WorkSafe New Zealand Act 2013) are broadly summarised under three core roles of system leadership, regulatory effectiveness and harm prevention.
Our funding
WorkSafe is primarily funded through the Working Safer levy under HSWA. The levy is collected from all businesses to recover the costs to the Crown of delivering WorkSafe's functions.
We also collect revenue through the Major Hazard Facility and Energy Safety levies, as well as targeted fees for specific regulatory activity undertaken by WorkSafe in these regimes.
WorkSafe's contribution to New Zealand
Healthy and safe work is a key enabler for improving people's wellbeing and quality of life.
As New Zealand's health and safety steward, we have a role in driving the long- term performance of the health and safety system. In practice, this means that we take a strategic approach by building the linkages and ensuring the right conditions are in place so that everyone in the system can play their part in creating healthy and safe work.
We need to understand how the broader drivers in these sectors and systems interrelate and shape health and safety outcomes. We also need to work closely with our partners and stakeholders to support a coordinated, system-wide approach to how we work across these sectors and systems to improve health and safety.
WorkSafe will support the Government's agenda by harnessing the significant benefits that good health and safety practice can have for New Zealand. The Government has set a number of longer-term priorities (eg KiwiBuild, Forestry Planting Programme, mental health) that present new opportunities to embed good health and safety upfront. We will also contribute to the vision and priorities set through the Government's key strategies that our work connects to, including the new Road Safety Strategy (under development) and New Zealand Health Strategy.
The Government has expressed a strong commitment to improving wellbeing and lifting the living standards of all New Zealanders. It has set out clear priorities over the next three years and beyond that will drive progress against this focus.
Work is a key influencer on living standards and the quality of life that workers experience. Good health and safety is important to create quality work that improves the wellbeing of all workers. WorkSafe is working to improve living standards and wellbeing, in line with Treasury's Living Standards Framework,2 by:
Human capital

Supporting people to fully participate in work, recreation and society by providing workers and businesses with the knowledge and skills to put health and safety into practice and to effectively manage work-related risks.

Lifting the long-term health and life expectancy of workers by delivering evidence-based interventions, supported by targeted regulatory activity, to address the underlying causes of work-related diseases and ill-health.

Natural and financial/physical capitals

Preventing harm to the New Zealand public, environment and infrastructure by providing effective regulatory oversight of high hazard sectors with the potential to result in catastrophic harm. This also includes the harm associated with the use of hazardous substances, electricity and gas.

Social capital 
Influencing the norms and values underpinning New Zealand's culture and identity by actively promoting the importance of good health and safety within communities. We also support the Crown-Māori relationship by partnering with Māori communities to develop tailored approaches, informed by tikanga principles, to improve the health and safety outcomes for Māori workers.
---
2  https://treasury.govt.nz/information-and-services/nz-economy/living-standards(external link)
Our operating context
The global, economic and social environment we opreate in is changing. 
We need to be ready to respond to the health and safety challenges and opportunities that present as our environment evolves.
The economic and social context workers and businesses operate in has an influence on health and safety at work. Like the rest of the world, our external environment is evolving rapidly and the way we work is increasingly affected by the global context. Understanding how our external environment is changing is important in being able to influence the drivers of health and safety.
We are seeing significant changes in the nature of work and the broader labour market, with these changes presenting new health and safety challenges and opportunities. The table below provides an overview of the emerging trends we expect to see over the next 5-10 years.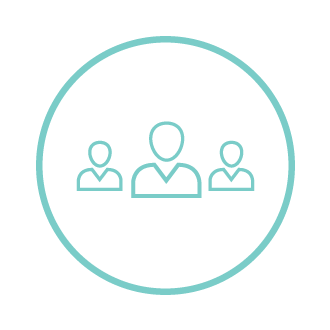 Changing population dynamic
New Zealand's population will continue to age and grow over the next decade. A larger workforce, with a high proportion of older workers, is likely to affect our health and safety risk profile. An ageing population brings higher healthcare costs. Preventing work-related ill-health will provide economic benefits as productivity is sustained or improved.
Migration will continue to influence the make-up of the workforce, while skill shortages in some industries and occupations will drive demand for overseas workers. There willbe challenges in ensuring the health and safety expectations and practices of migrants and overseas workers are in line with New Zealand's standards and expectations. We need to ensure these workers have access to the right skills, knowledge and support to be healthy and safe at work.
Māori and Pacific populations are on average younger and are growing more quickly than other ethnic groups. To influence improved health and safety outcomes, a sustained focus on these populations is needed as they are disproportionately harmed at work.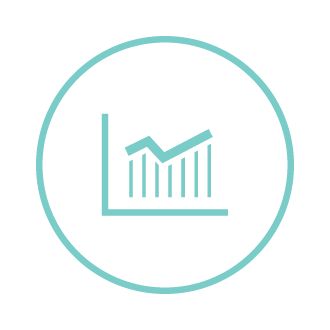 Growth in our key sectors
Over the medium term, we expect to see growth in a range of sectors, including health, tourism and education, and some of our priority sectors – construction, forestry, and manufacturing. Employment is forecast to grow in all regions with some rural regions to grow at a faster rate.
Increased activity in these priority sectors will increase the potential for work-related harm – particularly for Māori and Pacific peoples who are highly represented in these sectors.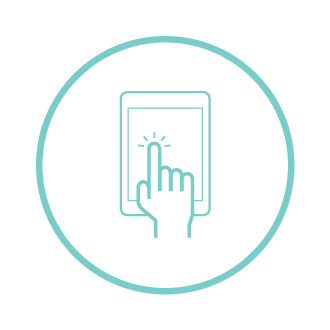 Technological advancement and innovation
Technological changes (eg automation and artificial intelligence) may remove people from risky work, but may also result in more transient working arrangements, creating new risks and making it more difficult to manage health and safety.
New technologies will change business models, affecting the way we work and live. Health and safety accountability could become less clear as working arrangements become more fluid and complex.
Changing nature of work and the labour market
Our labour market will continue gearing towards higher skilled occupations, particularly as the economy becomes more service and knowledge based. Mobility of the workforce will increase, with workers moving between multipleo ccupations and sectors. The workforce is likelyto consolidate, with new and more flexible ways of working.
The future of the labour market is likely to be more fragmented, creating challenges in maintaining effective worker engagement, representation and participation. A sustained focus on protecting the rights and representation of workers will be needed as some areas of the labour market become more precarious.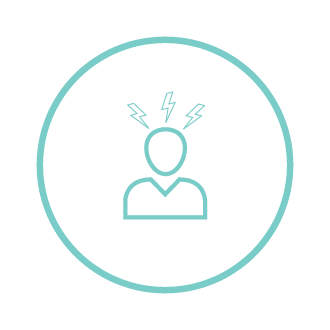 Increasing prevalence of psychosocial harm
Psychosocial issues, such as mental health and work-related stress, are an increasing area of focus globally and expectations are growing that more needs to be done in this area.
The changing nature of work and the labour market are likely to increase demands on workers, creating the potential for psychosocial harm. This is likely to occur through greater job complexity and increased workloads, as well as more fluid ways of working.
A focus is needed on creating quality work that improves the health and mental wellbeing of workers, particularly to manage the challenges that present as the nature of work changes.
Alongside responding to emergent challenges, we also need to take advantage of the opportunities that present as our environment changes. Advancements in technology, innovation and improved ways of working will offer new ways to enhance the health, safety and wellbeing of workers. Taking early advantage of these opportunities will help to realise untapped improvements in the health and safety system.