Members are appointed by WorkSafe New Zealand.
Paul Hunt – Chair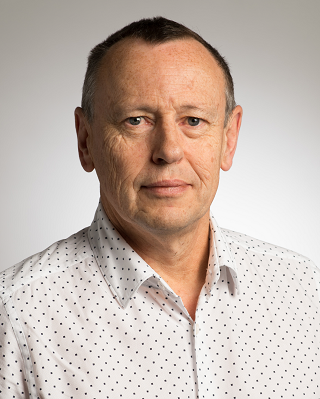 Paul was most recently the North Island Operations General Manager with Solid Energy and counts Mine Manager and then General Manager of the Huntly East coal mine among his previous roles.
He has a 30 year history in the mining sector and holds First Class Coal Mine Manager and Site Senior Executive qualifications along with qualifications in incident management, incident analysis, minerals industry risk management and occupational health management. Paul is based in Hamilton.
Stephen Bell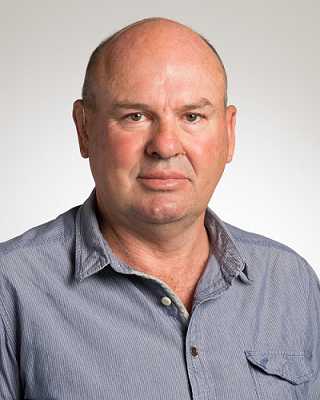 Stephen is a highly experienced mine operator, mine manager and mining engineer who has over 40 years' experience working in all types of underground and surface coal mines in New Zealand and Australia.
He was a founding member of the Mines Rescue Trust Board, serving three years as Chair and a Mines Rescue Brigades man for over 15 years. He served on the board of the previous extractive's ITO where he helped to establish and scope unit standards for extractives qualifications. He has also been a trainer and examiner.
Stephen was Chief Mining Engineer and an operations manager for Solid Energy and is now the Health, Safety and Quality Manager for North Canterbury Transport Infrastructure Recovery.
Stephen holds a Bachelor of Mineral Technology (Hons), First Class Coal Mine Manager, Site Senior Executive, A Grade Opencast Coal Mine and A Grade Quarry Managers certificates of competence and a risk management qualification.
Rory Bishop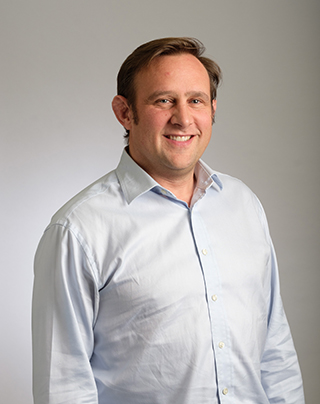 Rory is a partner at Alta Consulting which he established with two partners this year. It provides specialist constructability and technical advice for major infrastructure projects including tunnel projects. Rory was General Manager of Harker Underground Ltd and Hawkins Infrastructure NZ for three years and prior to this was a senior manager at McConnell Dowell.
Rory started his career in tin mining in the UK and moved to the underground civil engineering sector where he worked on major projects such as the Channel Tunnel Rail Link and the Heathrow Terminal 5 rail and tunnels team.
He holds a BEng (Hons) and a Higher Diploma in Industrial Geology from the UK Camborne School of Mines. He is a Chartered Engineer, member of the Institute of Material, Minerals and Mining and of the UK Institute of Civil Engineers and is a Chartered Environmental Scientist. Rory was Chair of the New Zealand Branch of the Australasian Tunnelling Society from 2014 to 2016 and remains an active committee member of the newly formed NZ Tunnelling Society.
Brian Bouzaid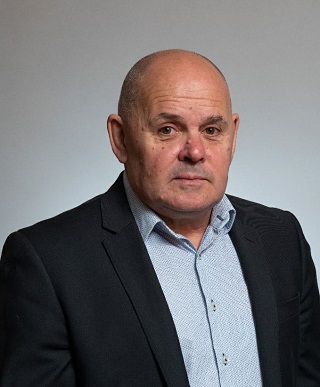 Brian is currently the Cement & Aggregates Area Manager for Holcim NZ. He is a highly experienced quarry business leader with over 30 years experience in the Extractives Sector both in New Zealand and overseas. Brian has also held a number of board positions including inaugural Chair of MINEX, Chair of the Extractive Industry Training ITO (EXITO) through to its merger with MITO where Brian is the current Industry Council Chair.
He is an Honorary Fellow of the Institute of Quarrying (IoQ) and has been a member of its Executive Board, including serving as President and in 2018 he was presented with the Quarry industry Leadership award for his services to the quarry industry.
Brian holds an A-Grade extractives' Certificate of Competence.
Michelle Crompton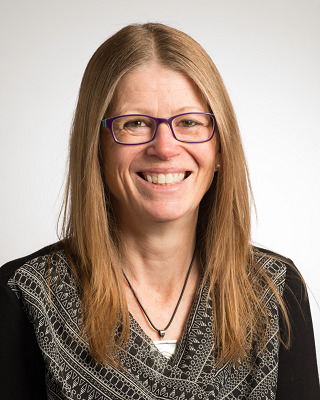 Michelle is Principal Advisor to MITO's Chief Executive. MITO is the industry training organisation (ITO) for the extractives sector, mandated by the Government to set training standards for the extractives industry, and to facilitate the delivery of nationally-recognised qualifications to provide the workforce with the skills and practical industry experience necessary to be successful in their career.
Michelle brings knowledge and understanding of the New Zealand Qualifications Framework and of quality assurance in the education sector. She has been involved with qualification and unit standard reviews and industry training solutions for the extractives sector since 2012.
She holds a Bachelor of Science, as well as qualifications in technical communication and information systems and technology.
Garth Elliott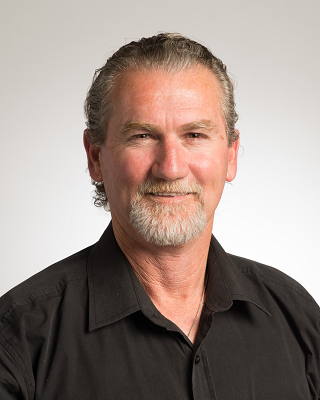 Garth is E Tū union's Area Organiser (National Mining Advocate). He has over 30 years of experience working in the coal and gold mining industries in both underground and opencast mines. He has been a full time union official since 2006.
He is a member of the Mines Rescue Trust, Secretary of the Pike River Miners' Families Education Trust and of E Tū's Mining and Energy Industry Council.
Steven Ellis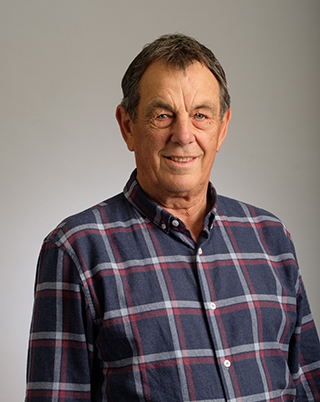 Steven is a highly experienced quarry business leader with extensive quarrying operational experience since the early 1970s. He brings a strong track record in people leadership, safety, quality, environment and technical innovation and a commitment to training and upskilling staff.
Steve is the inaugural winner of the Quarry Industry Leadership Award and has received an award for services to the quarry industry. He was a member of the EXITO Board, the previous industry ITO. He is a Fellow of the Institute of Quarrying (IoQ) and has been a member its Executive Board, including serving as President.
He is the General Manager of Aggregates for Stevenson Construction Materials Ltd.
Steve holds a number of extractives' Certificates of Competence.
Timothy Kennedy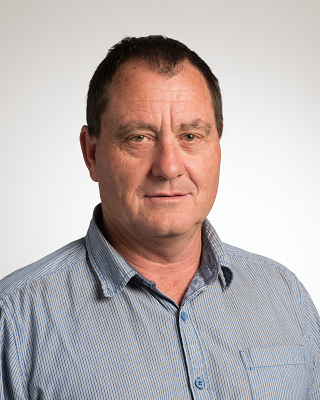 Tim is currently Fulton Hogan's Quarries Operation Manager in Gisborne. He has over 30 years' experience in the quarrying industry in New Zealand, Australia and the Pacific.
Tim brings a knowledge and understanding of, and involvement in, learning and development in the extractives sector. He was a member of MITO's sector advisory group on its review of extractives national qualifications. He is a workplace tutor and has been a registered assessor. He holds a New South Wales Diploma in Extractives Industries Management and a number of Australian and New Zealand quarrying CoCs, including a New Zealand A grade quarry manager CoC.
Bernie O'Leary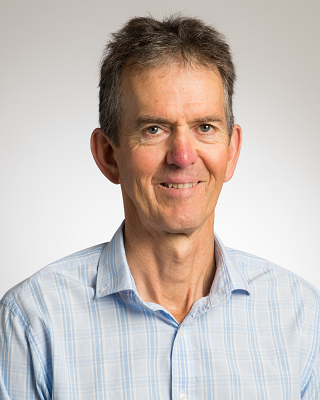 Bernie has over 30 years of industry experience in New Zealand and Australia working in underground, open pit and tunnelling operations. He was involved in developing the mining regulations that came into force in December 2013 and giving feedback on WorkSafe codes of practice.
He is General Manager, Waihi Operations, Oceana Gold.
Bernie holds a Bachelor of Mining Technology (Hons) and certificates of competence from New Zealand and Australia. He is a member of the Australasian Institute of Mining and Metallurgy and also a member of the Extractives Industry Advisory Group to WorkSafe.
Kevin (Dinghy) Pattinson
Kevin (Dinghy) Pattinson was the chief operating officer of the Pike River Recovery Agency. He managed operational elements of the Pike River re-entry work programme and was responsible for compliance with statutory health and safety requirements.
Dinghy has over four decades of underground mining experience, most recently in underground metalliferous mining. He has been active with the New Zealand Mines Rescue Service for over 30 years, with roles including Brigadesman, Site Manager and Board member. He holds several certificates of competence, including Site Senior Executive and First Class Mine Manager.
Mark Pizey
Mark Pizey is currently the chief executive of Central Plains Water Ltd, a multimillion-dollar irrigation scheme in Canterbury. Prior to this, he was WorkSafe's chief inspector (extractives) from 2016-2018.
Mark was also the general manager for Solid Energy's Pike River re-entry project from 2012-2016. He was responsible for the overall management of the project to recover forensic evidence and assist with ongoing investigations.
Contact us for more help
If you have any questions about Certificates of Competence, Continued Professional Development or anything else relating to the New Zealand Mining Board of Examiners, please contact our Board Secretariat Team who are happy to help: