On this page:
7.1 Introduction to managing manual task risks
This section offers guidance for persons conducting a business or undertaking (PCBUs) on managing the risks to road and roadside workers associated with manual tasks.
Manual tasks are any activity requiring a person to lift, lower, push, pull, carry, or otherwise move, restrain, or hold any person, animal, or thing. It is sometimes also referred to as manual handling.
Examples of manual tasks include:
lifting gear in or out the back of a truck
handling kerbside rubbish and recycling bins
dragging gear, rubbish, or vegetation
carrying and setting up traffic management equipment
connecting, disconnecting, and manoeuvring trailers such as VMS (variable message sign) boards
sweeping, digging, or using hand rollers
carrying and throwing bags of hot/cold mix
operating machinery
office work, particularly if at a poorly set up work area.
Risks from manual tasks can include:
sprains and strains of muscles, ligaments, and tendons
back injuries, including damage to the muscles, tendons, ligaments, spinal discs, nerves, joints, and bones
joint and bone injuries or degeneration, including injuries to the shoulder, elbow, wrist, hip, knee, ankle, hands, and feet
nerve injuries or compression, for example carpal tunnel syndrome (CTS)
cuts or lacerations from using sharp objects or exposure to sharp objects (for example during rubbish or recycling collection and gardening or vegetation management)
hernias
chronic pain
muscular and vascular disorders from vibration. For more information, see Section 8.0: Vibration
Manual tasks can be a major factor in the development of musculoskeletal disorders.
Musculoskeletal disorders may develop over time or occur suddenly from a specific event or series of events. They may start as a mild ache or pain and develop into a serious condition. You should pay early attention to discomfort, so you can control the risk before serious harm occurs.
Multiple factors usually combine to cause musculoskeletal disorders. For more information, see Section 5.3 Work-related health problems often have more than one cause
7.2 Control measures for manual task risks
Eliminate manual tasks
Consider using alternative work methods that do not require manual tasks. For example, use automated systems for deploying traffic cones or mechanical lifting devices for lifting and emptying kerbside rubbish and recycling bins.
Minimise exposure to manual tasks
If eliminating manual tasks is not reasonably practicable, look at how you can minimise the risks associated with manual tasks.
Examples of how to minimise manual task risks include:
Control measure

Examples

Avoid work set ups where the worker has to sit, stand, or reach awkwardly to do their job

provide a camera or mirrors on mobile plant so workers do not have to twist or lean to see where they are going or what their machine is doing
provide tools or equipment that can be adjusted to suit the height of the worker, so they do not have to reach too high or be hunched over while using it.

Choose tools and machinery with built-in controls to reduce the physical impacts on the operator

select equipment that is easy to handle
make sure that the right tool is available and used for the right job
make sure tools and machinery are regularly maintained.

Limiting the amount of heavy lifting that is required of workers

use kerb block lifting attachments
use mechanical waste/recycling collection systems
replace heavy items with those that are lighter or smaller
deliver goods or materials directly to the point of use so they do not need to be carried to the work site manually
have weight labels on commonly handled equipment.

Move workers between tasks to vary the physical demands (sometimes called task rotation or job variation)

planning tasks that involve walking
moving between tasks that involve sedentary work and movement
planning light work after repetitive lifting work.
Table 5: Control measures for manual task risks and examples
You should provide appropriate information, training, instruction, and supervision for workers so they know how to protect themselves from risks to their health and safety when working. This includes how to use equipment.
Manageable job demands and a healthy workplace culture that supports good communication will also reduce the risks of musculoskeletal injury caused by manual tasks.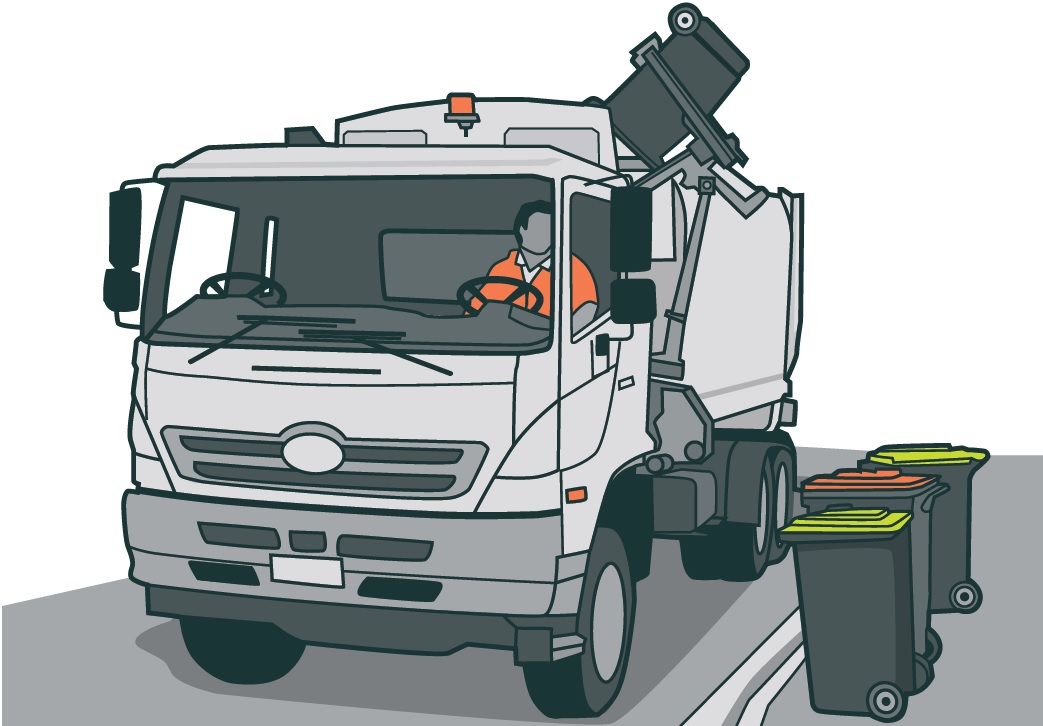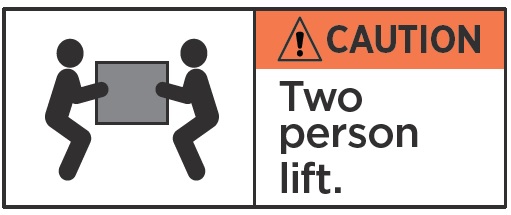 Personal protective equipment (PPE)
PPE should only be used to manage the risks from manual tasks after all other reasonably practicable steps have been taken to reduce these risks.
Gloves and safety boots should be worn to protect against cuts and crushed toes.
7.3 More information on manual tasks