Moving vehicles and equipment on manufacturing sites can be fatal if not used correctly and safely.
While this guidance has not been updated to reflect current work health and safety legislation (the Health and Safety at Work Act 2015 and regulations), it may still contain relevant information and practices to keep workers and others healthy and safe.
Please read this guidance in conjunction with all relevant industry standards that apply to you as a PCBU. This guidance will be progressively reviewed and either updated, replaced with other guidance, or revoked.
We have produced guidance for manufacturing sites that use moving vehicles and equipment. Traffic hazards to consider include the safety of the site, vehicle and driver.  
Workplace traffic management provides guidance on the layout and traffic flow of a workplace; ensuring vehicles are safe and maintained; and the training, supervision and monitoring of drivers. 
Workplace traffic management
Known as mobile plant, they have the potential to cause serious injury or kill someone by striking them or colliding with other vehicles or equipment.
Examples of mobile plant could include forklifts, delivery trucks and other light vehicles.
How can traffic hazards in the workplace be managed?
As an employer, you have a duty to eliminate, isolate, or minimise hazards to your employees. To manage traffic hazards at the workplace consider three main areas:
safe site
safe vehicle
safe driver.
Safe site
The layout and traffic flow of a workplace is important in keeping people and plant safe as they move around. Consider:
one way systems
well marked road/pedestrian areas
training and inductions for staff and visitors on pedestrian areas and traffic flows
mirrors on blind spots
separate entrances for people and plant
designated crossing points
sufficient lighting
speed management (bumps, signage).
These can be of a temporary or permanent nature depending on the site. For example, a small manufacturing site could use pedestrian walkways with crossing points, and temporary barriers when trucks are loading/unloading.
Also assess what other activities are taking place around the workplace, and ways these can be managed. For example, if reversing, loading/unloading, and manoeuvring with loads is taking place, consider:
reversing/turn-around areas
designated loading/unloading areas
a designated safe area for drivers (while loading/unloading)
spotters to assist vehicle positioning.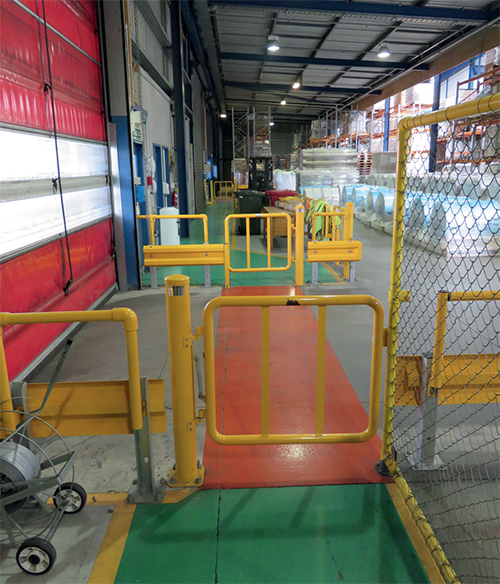 Safe vehicle
Vehicles used in a workplace must be safe for the intended use.
Consider:
the design specification of the vehicle
the loading/capacity of the vehicle
safe means of access and egress from vehicle cab or trailer unit
fuel source (eg if used inside, an electric fork lift may be safer than an LPG fuelled fork lift)
visibility (eg rotating lights, running lights, mirrors, reversing alarms/cameras)
protective structures (eg falling object protection, roll protection)
seat belts (eg older fork lifts may need to have a seat belt retro-fitted).
Vehicle maintenance is also important.
You must make sure that vehicles systems/safety controls are working.
Vehicles should be maintained in accordance with manufacturer's specifications and by a competent person. Consider:
pre-start checks (kept and logged with vehicle records)
regular maintenance inspections
monitoring/auditing checks and inspections to make sure they are being completed and that remedial work is fixed.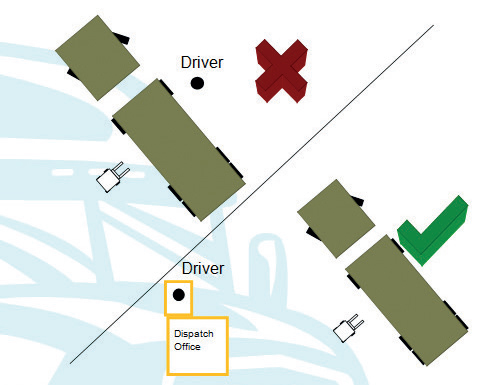 Safe driver
Drivers of vehicles must be trained and competent to operate the vehicle safely.
Drivers with less experience need to be supervised and monitored to ensure they are operating the vehicle safely. Consider:
initial and refresher training for drivers by competent persons/providers
driving observations, with feedback on driving habits
motion sensors/equipment monitors that log driver behaviour
guidance material on specific vehicle training (eg ACOP for training operators and instructors of powered industrial lift trucks)
training records for each driver
medical checks to ensure drivers are fit to operate vehicles (being aware of medical issues).
Drug and alcohol policy and checks.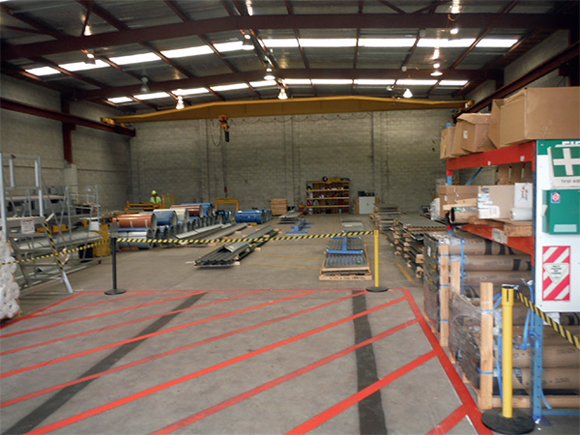 Finding out more:
Further information can be found at:
Vehicles at work (HSE UK)(external link)
General guide for workplace traffic management (Safe Work Australia)(external link)