WorkSafe New Zealand's health and safety assessment inspectors see many work-related health issues on workplace visits. Between January and June this year, they discussed 3,157 work-related health issues with businesses, up 15% on the previous six months.
The most common health issues discussed related to agrichemicals, noise, asbestos and body stress (see Figs 1 and 2).
Agrichemicals were the most commonly raised health risk and the main focus of work-related health assessments in the agriculture sector. Of the 900 assessments, only 10 (1.1%) resulted in an enforcement notice.
Noise was raised as an issue across all sectors and was the second most common health risk discussed. Of the 546 assessments, 39 (7%) resulted in an enforcement notice which were mainly improvement notices.
Asbestos continues to be an issue in construction, particularly where old buildings are being demolished or renovated such as in the earthquake areas of Canterbury and Wellington. It was the third most raised health risk, with 92 of the 432 asbestos assessments (21%) resulting in an enforcement notice.
Body stress was the fourth most common work-related health issue. It was raised in all sectors, particularly with manufacturing businesses. Although body stress was discussed in 393 assessments, no enforcement notices were issued.
As part of the Clean Air Programme, inspectors continue to focus on respiratory hazards - silica, solvents, welding fumes, wood dust and carbon monoxide.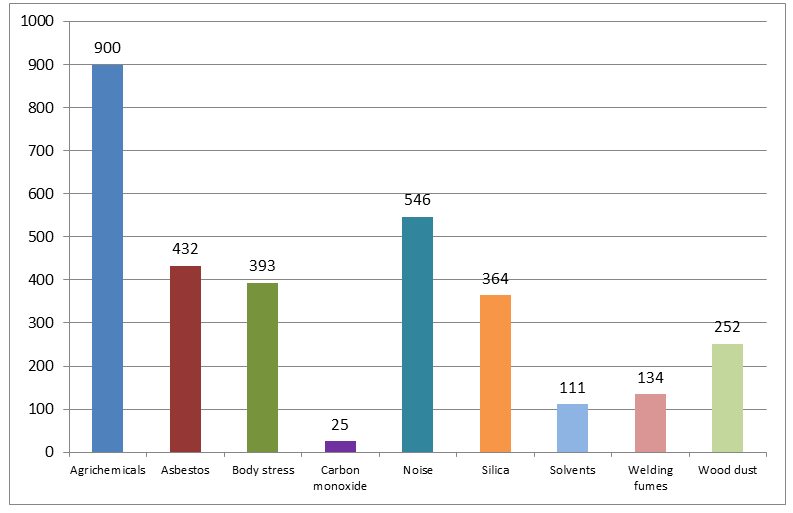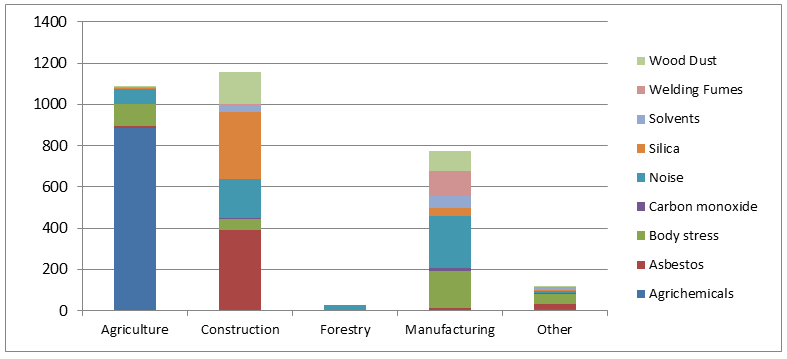 Tips to minimise health risks